LABELS
Women, it seems,
are particularly at risk of being labelled.
The Stockton California incident that happen
this past December is one such instance.
To label means:

1.An item used to identify
something or someone,
as a small piece of paper or cloth
attached to an article
to designate its origin,
owner, contents, use, or destination.
2.A descriptive term; an epithet.
3. A distinctive name or trademark
identifying a product or manufacturer.
tr.v. la·beled or la·belled,
la·bel·ing or la·bel·ling, la·bels
1. To attach a label to
2. To identify or designate with a label;
describe or classify:
In today's world there are so many labels
given to women....
We are labeled by our size:
We are labeled by the way we look:
We are labeled by the way we dress:
Maybe you've developed a poor self-image
through unpleasant experiences
and misguided teachings.
These wrong ideas you have about yourself
can end up reflecting in how you think
God sees you.
But God's opinion is not based
on our thoughts and assumptions.
Do you see yourself how God sees you?
HOW DOES GOD SEE US?
You are a child of the King Most High!
'I will be a Father to you,
and you will be my sons and daughters,'
says the Lord Almighty."
2 Corinthians 6:17-18, NIV
"How great is the love
the Father has lavished on us,
that we should be called children of God!
And that is what we are!"
1 John 3:1, NIV
By the way.....
That makes you a
PRINCESS!
No matter how old you are,
it's comforting to know that you are a child of God.
You belong to a loving,
protective Father,
God, who is everywhere,
Keeps watch over you
and is always ready to listen
when you want to talk with him.
You are forgiving and good,
O Lord, abounding in love
to all who call to you."
YOU HAVE A PURPOSE:
"For I know the plans I have for you,
declares the Lord,
Plans to prosper you and not to harm you,
plans to give hope and a future."
Jeremiah 29:11
We are all encouraged by a "leader"
who stirs us to move ahead.
Someone who believes we can do the task
he has given us
and who will be with us all the way.
God is that kind of Leader!
YOU ARE A LIGHT!
"You are the light of the World.
A city on a hill cannot be hidden.
....In the same way,
Let your light shine among men,
that they may see your good deeds
and praise your Father in heaven.
Matt. 5:14-16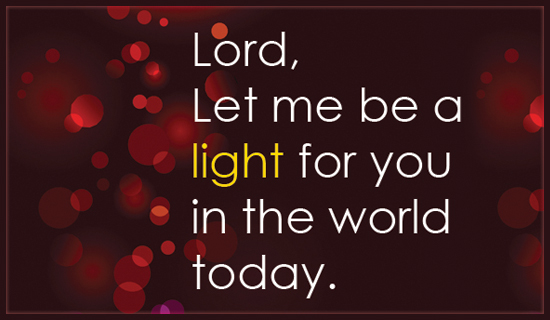 Can you hide a city that is
sitting on top of a hill?
Its light at night can be seen for miles.
If we live for Christ,
we will glow like lights,
showing others what Christ is like!
Do you see yourself as God sees you?
If you are His.......
May this be a reminder of who are you in Him!
If you are not,
May this be a reminder of who you can be!
BLESSINGS!
PATTY
Thanks to Bonnie
at White lace and Promises
for today's inspiration!